With some of the best inland fishing in Australia, spectacular National Parks, award winning golf clubs, internationally famous rock climbing locations, the Wimmera is a mecca for all kinds of recreational pursuits. Whether it be boomerang throwing or bowls, bush walking or the local football competition, the Wimmera offers it all.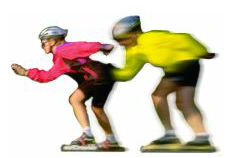 Every weekend throughout the region, local clubs compete in a wide variety of sporting activities, with cycling, tennis, golf and water sports being popular. Whatever your choice, the Wimmera offers a perfect setting with it's beautiful scenery, clear blue sky and temperate climate.
For a comprehensive listing of recreational and sporting clubs and organisations, please click here.